Smart marketers know that Facebook provides an opportunity to connect personally with prospects, customers, and clients.
As of October 2015:
50 million small businesses had profiles on the social platform
Nearly 85% of U.S. companies with 100+ employees reported maintaining pages actively
Understanding Facebook's potential marketing value is not enough. To leverage Facebook effectively, marketers must know what works and what doesn't.
We've compiled a list of essential Facebook Dos and Don'ts to help business owners and old-school marketers understand Facebook etiquette and how to use Facebook for marketing. If you're not already an expert in Facebook marketing tactics, our list will help you avoid some common mistakes.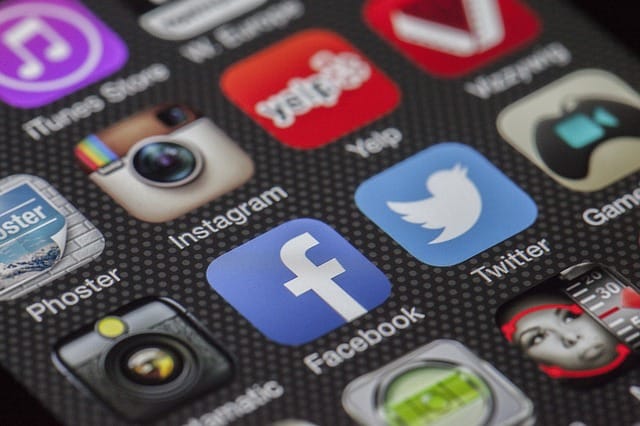 The 5 Do's
1. Do use the Facebook Insights feature
Facebook's Insights tool shows you the number of people who view and click each of your posts. Review these insights to learn what interests your audience. Then, craft future content likely to maximize their engagement.
2. Do use a profile picture that represents your company
Adding a profile image might seem like an obvious suggestion, but more than 15% of the businesses on Facebook don't, and many that do haven't chosen them wisely. Just like personal profiles, Facebook displays business page profile pictures as a small icon next to your posts, everywhere that your content appears.
Strengthen your brand's identity by choosing your logo or another image users associate with your brand.
3. Do coordinate your cover photo with marketing campaigns
Part of any successful social media strategy includes using available digital real estate to spread the word about upcoming events and campaigns.
Unlike profile photos, which are used to identify your brand's content everywhere on the platform, cover photos are only visible on your profile page. They occupy eye-catching space at the top of your business profile. Change them often to reflect current campaigns, sales, promotions, or events.
4. Do post during appropriate times of day
Studies show that posting between 1 and 4 p.m. is the ideal window to achieve maximum visibility. Your company's perfect window may vary, depending on the content you're sharing and your target audience.
Facebook's scheduler enables you to load posts in a queue and designate a future day and time you for publication.
5. Do pay to play
As Facebook business pages have gained popularity, individual accounts have lost the organic reach that they once had. You can still reach a targeted audience with paid ads.
Facebook's ad-targeting capabilities are some of the best in the business. Even with a small budget, you can ensure your ads reach the right audience.
The 5 Don'ts
1. Don't be overly promotional
It's tempting to promote your business aggressively, but using Facebook like free advertising space is counterproductive. Your target audience will tune you out.
Instead, grow your audience by sharing a mix of the following.
Informational posts — these provide thought leadership and valuable information about industry trends
Culture-oriented posts — these give followers a sense of the people behind your business
Self-promotional material — don't overdo it
2. Don't leave your company's "About" section blank
The fewer clicks it takes someone to find information about your business, the higher your chances of converting them to a customer.
The "About" section on your business page should include, at a minimum, your website and phone number. Adding inviting copy, store hours, or other information will help make your page even more useful and compelling to visitors.
3. Don't delete or ignore posts
The connectivity and communal nature of Facebook work to the advantage of businesses most of the time. But, negative feedback happens. Address it; don't ignore it.
Be respectful and courteous. Resolving a customer complaint via Facebook shows your existing and potential customers that you're willing to go the extra mile to help solve their problems.
4. Don't post too much
Posting many times a day doesn't guarantee higher visibility for your content. Facebook's Newsfeed algorithm is designed to discourage posting too frequently.
Think of Facebook as a community space—if you overload your followers' feeds, they will un-like your page or block your posts. On the other hand, not posting frequently enough won't engage your audience.
Remember:
Post at least once a week to encourage high engagement
But don't post more than twice a day
5. Don't post low-quality images
Since Facebook is a very visual space, high-quality images are essential. Web graphics don't require high resolution, as print media does, but ensure that photos are in focus, composed attractively, and relevant to your post.
Do you have any Facebook tips to share? Leave a comment and let us know what you think!
Featured image courtesy of Glen Carrie