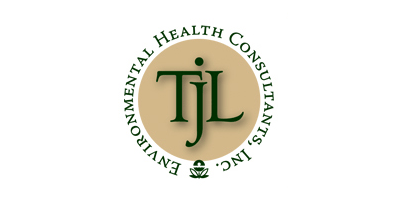 Client: TJL Environmental Health Consultants, Inc. offers testing of asbestos, lead, mold, radon, and other indoor hazards to public and private clients in a four-county region.
Challenge
As a small consulting firm, TJL Environmental Health Consultants suffered from an exposure problem—not to threats like asbestos and mold, but to potential clients, who weren't finding TJL in their web searches.
Even after several years online, TJL's website was buried so deeply in Google results that it did not appear anywhere in the first five pages for any target key phrases — more than 50 slots below the coveted #1 result on Google's page-one results.
Solution
Our keyword research netted 16 relevant, high-traffic target phrases. Here's what we did:
Consulted with the owner to define his geographic target
Prioritized 16 high-value keyword phrases
Systematically executed on-site optimization to target each phrase
Improved coding, site architecture, and link structure
Wrote additional content and edited existing content
Increased page loading speed by optimizing assets, deferring scripts, eliminating redundancies, etc.
Result
In just six weeks, the Nick Stone Group (Charlottesville SEO Web Development) moved TJL Environmental Health Consultants to Google's Number 1 slot on page one for all 16 phrases we targeted.
The company experienced an exponential increase in organic search traffic and website-generated leads, not only in the local Charlottesville market but across the state of Virginia.
Sales soared, enabling the company to recoup their SEO investment almost immediately. Profits continue their upward trend.
Lesson Learned: Stop forfeiting traffic and sales to your competitors.
If your website traffic from organic search is low, professional search engine optimization can improve your online visibility, leading to more web traffic, more leads, and more sales. The return on your investment with us can be superb. The experts at Nick Stone Group (Charlottesville SEO Web Development) bring decades of knowledge in search engine marketing (SEM), web development, website design, conversion rate optimization (CRO), content (writing), analytics and marketing savvy. Make our team a part of your team!